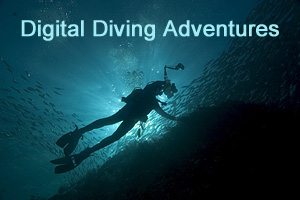 Bonaire Photo Intensive Weeks
Apr 28 thru May 12, 2018
Call 805-471-4519 for more info

---
Join us in Bonaire, Netherland Antilles, at Buddy Dive Resort in spring of 2018 for another Bonaire Photo Intensive Week. Come for one week or two, Apr 28 - May 5, and May 5 - 12. This will be a wonderful time of great diving and underwater photography.

The diving operation at Buddy Dive is truly superb! We've hosted trips at Buddy Dive over many years, and each time it's been absolutely great on every level.




We've custom-designed this trip and included many more boat dives beyond the normal Buddy Dive & Drive packages. We will also get some nice extras and add ons.

There will be workshops to collaborate on photographic ideas and techniques, and opportunities for hands-on help and input throughout the week.

We will be doing a lot of boat diving! Two morning boat dives AND one afternoon boat dive for 5 days, with 2 morning dives on the 6th day. Group of 12 means private boats and guides for our group. Total of 17 boat dives during the week plus unlimited shore diving. Nitrox upgrade is included.

We love doing night dives from the Buddy Dive pier "staircase to the ocean." The staircase puts you into 15 ft of warm clear water - the easiest shore entry on the planet. We call it bathtub diving! There are endless amazing reefs a short swim from the well lit Buddy Dive pier.

Unlimited fills (nitrox or air) are included, unlimited shore diving day or night, 24/7, dock-side showers, rinse stations, and gear storage. Diving at Buddy's is as easy as it gets. Buddy Dive is a PADI 5-star Career Development Center and has an excellent Dive Shop, Photography Shop, gear rentals, and (most important) a truly first class dive operation.

Accommodations:

Each well-appointed condo has a livingroom, a patio, a fully equipped kitchen, and daily housekeeping service. WiFi is included. Airport transfers are included.

Made-to-order American breakfast is included daily at the oceanside breakfast veranda.

The resort has two pools, including swim-up service at the very cool Blennies Restaurant & Bar.

Other food options not included:
The Ingridients Restaurant is on site offering Mediterranean cuisine. There are many other nice restaurant options in and around Kralendijk. There are grocery stores a within a short drive to get what you need for cooking in your condo if you choose.
---
7 nights (Sat to Sat), 6 days of boat diving, plus unlimited shore diving.

Package includes a spacious two bedroom condo, 4 persons per condo. Each bedroom has a private bathroom and 2 single beds or one large bed.

There are one bedroom condos available for an extra charge.

If you are coming solo you can share a 2-bed bedroom with another solo. If you prefer, you can get a one bedroom for an extra charge. Let us know what you need.

Each condo comes with a 4-seat pickup truck rental for driving to town and shore diving during the week.
---
Bottles & weights and all the above are included, but what is not included?

• DAN insurance or equivalent
• Airline Fare & Baggage Fees
• Personal Dive & Photo Gear
• Gratuities (Your servers and boat crews work hard for you!)
• Bonaire Marine Park Tag ($25)
• Optional auto rental insurance
• Trip Insurance (Highly recommended!)

---
Call Ken & Rita 805-471-4519
for information and to reserve your space.
---
• Check out some images from
our previous Bonaire adventures